The Evolution of the Form

The evolution of the VillaVOON form is the logical continuation of the development idea.Using simple means to develop a maximum of variety for individualists. As you like it. Discover the possibilities.
Variety in Modules

Build your world the way you like it! Thanks to a large variety of available modules, each villa owner can put together their own individual room combinations and, thus, create an architectural one-of-a-kind. From left to right or vice versa, in L- or T-shape, up to 2-storey models – there are no limits to the possibilities.
POSSIBLE FLOOR PLAN DESIGNS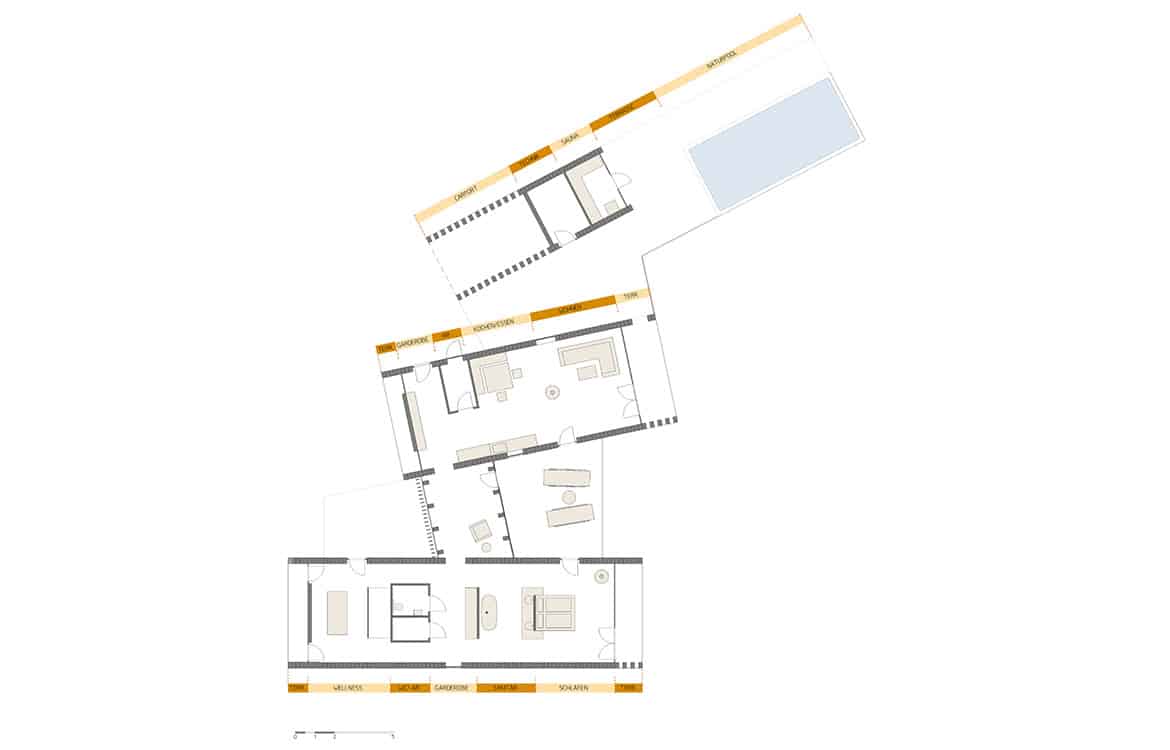 © Copyright 2021
© Copyright 2020.