Give your life new form.
Again and again.
Always reinventing yourself? No problem with VillaVOON! Because: the villa of the future has already thought about the future. The "façade" can be changed as individually as your own outfit.
Natural larch, pinewood-tar finish up to charred wood in the Japanese "Shou Sugi Ban" tradition, the possibilities are multifaceted. Cover and decorative shells serve as a complement and quasi cladding for the villa. A clip system specially developed for VillaVOON allows the top layer to be easily replaced in the event of damage, wear or simply as it pleases.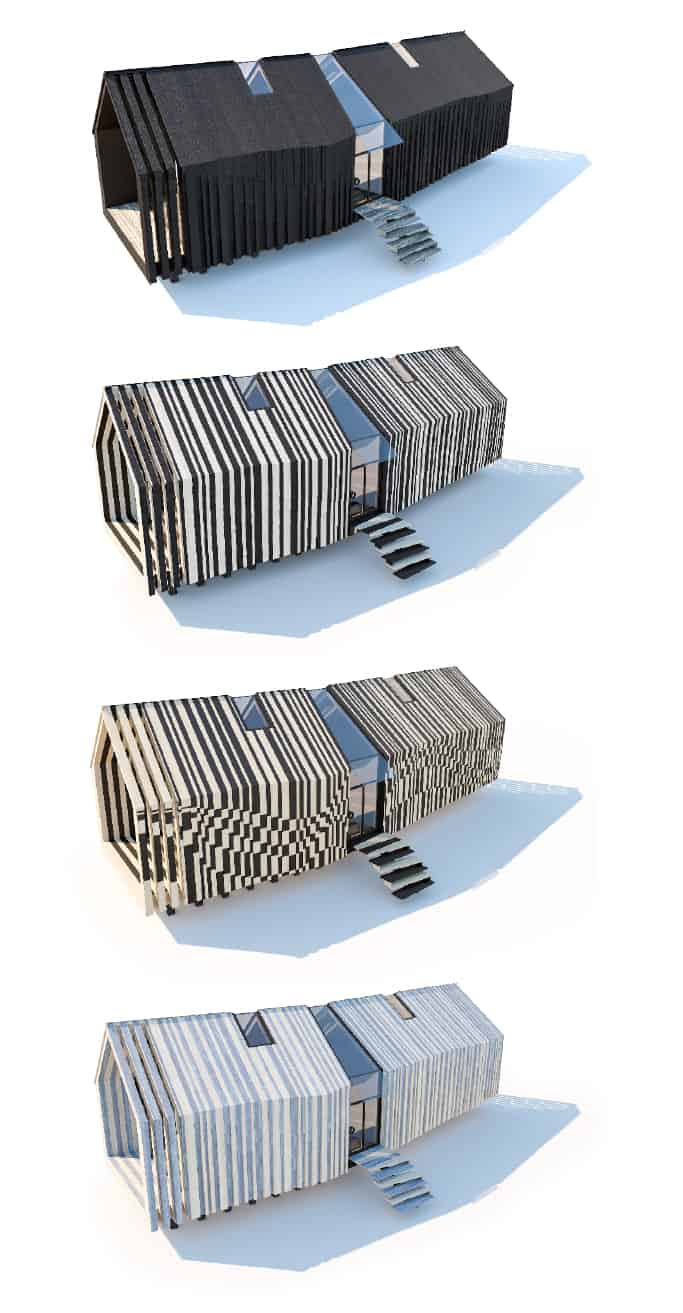 The interior and exterior cladding allows an interplay of surface qualities.